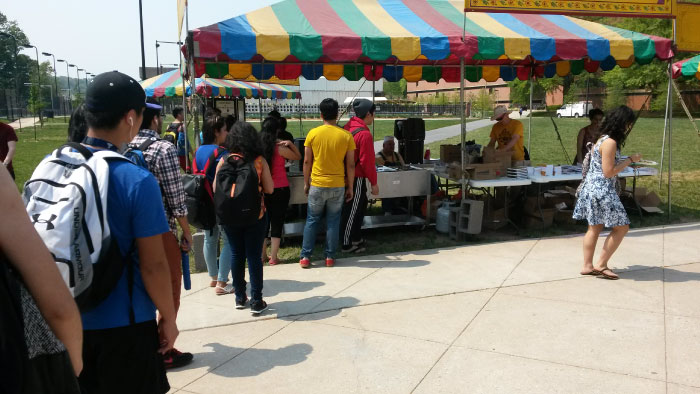 Festival of India has been going to University of Maryland @ the Baltimore County Campus for many years--when the students see the tents, they remember the prasadam!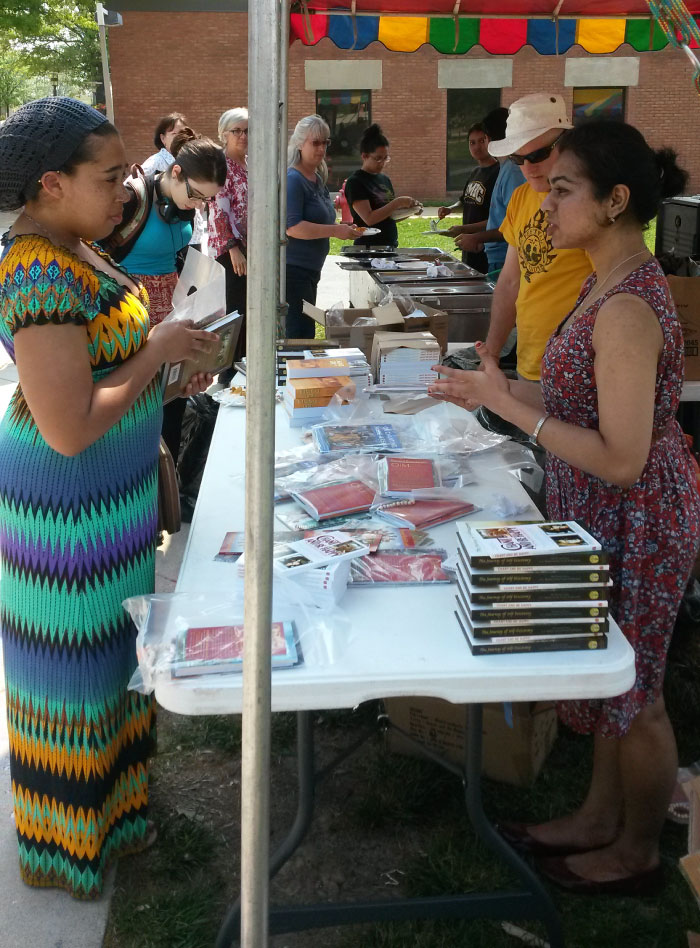 Srila Prabhupada's followers always make it a point that along with prasadam, the students get some "food for thought". Srila Prabhupada's books are the greatest gift we can give anyone--the gift of Transcendental Knowledge. The devotees in Baltimore and Washington D.C. are freely distributing both Krishna Prasadam and Srila PRabhupada's books.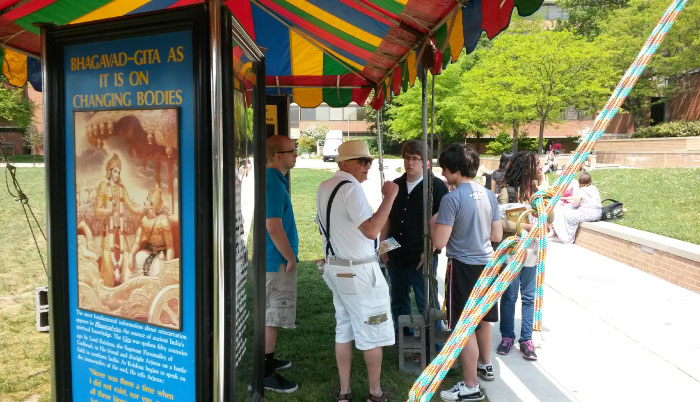 Bhakta Bob (in the white hat) answering questions and freely distributing Krishna's mercy to inquisitive students.