Text from Nrsimha Mangia, Photos from Prahlada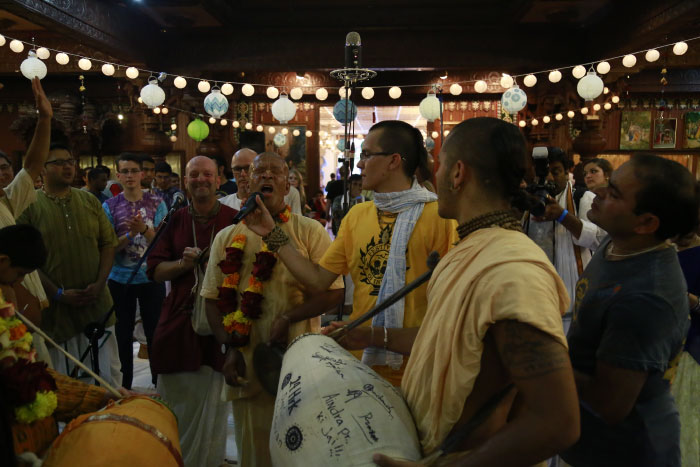 The Festival of India was back in Krsna Conscious action this past weekend at the 7th annual 24 hour kirtan at New Vrindavan. Even though no FOI tents and sound equipment was needed at this Vaishnava festival, there was plenty of opportunity to immerse ourselves in devotional service via the 24 hours of non-stop chanting of the Holy Name.
On Friday June 20th, the Festival of India crew made an important stop at the house of Prahlad to pick up 4 Balarama mridangas from Sri Vrindavan Dham. After taking a heartwarming pasta Prasadam, we geared up the van and departed west for New Vrindavan, West Virginia at around 8 pm.
Despite arriving at the early morning hours, a few enthusiastic devotees were determined to attend Mangala arotik. Since it was a festival day, the program began at around 5am. Devotees stayed fully engaged in the holy names by chanting on their japa mala while they eagerly waited for the grand appearance of Sri-Sri Radha-Vrindabanchandra, Sri Sri Gaura Nitai, Sri Gopal Nathji, Lord Nrsimhadeva, Lord Jagannath, Baladeva and Lady Subhadra. What a blissful way to start the 24 hour kirtan mela!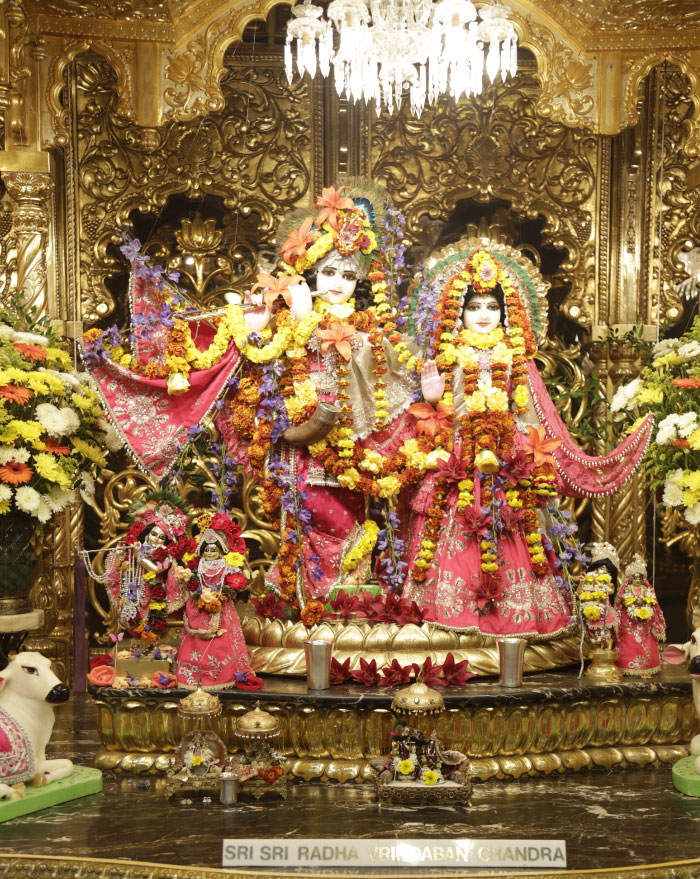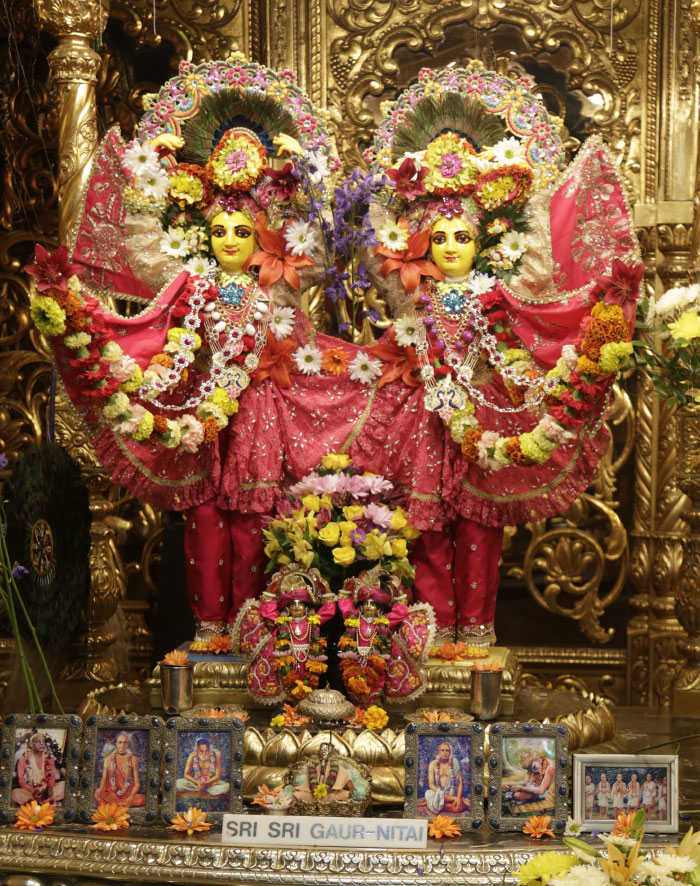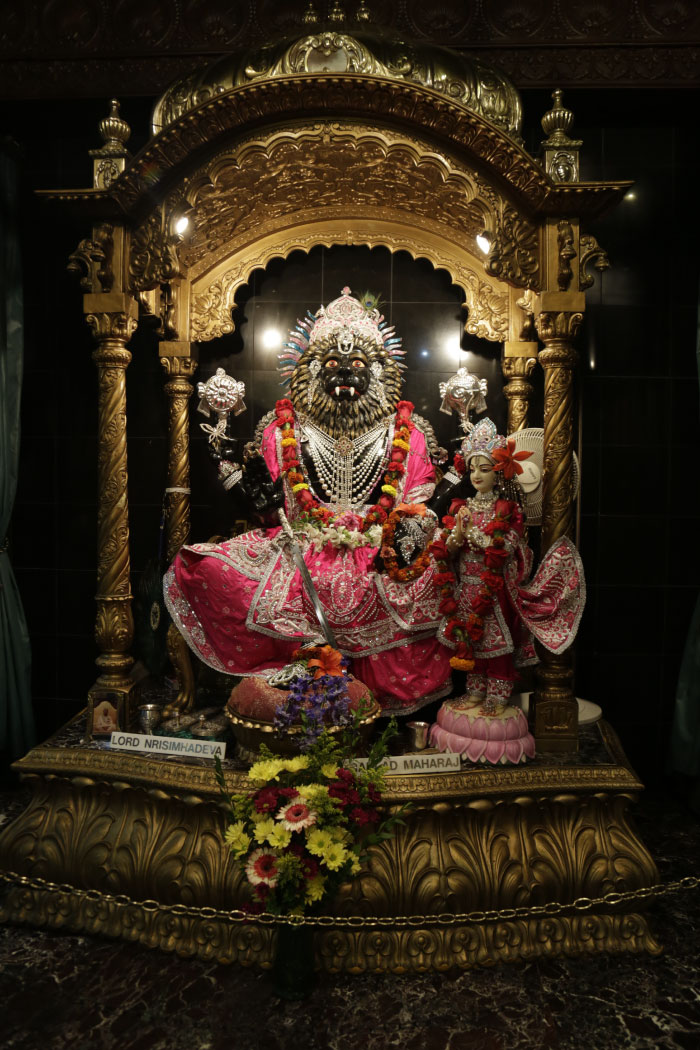 This year`s 24 hour kirtan ran from 11am on June 21st to 11am June 22nd. Guara Vani, the renowned kirtaniya and event organizer, delivered a sincere speech to the devotees stating that Lord Sri Krsna mercifully dances on the tongues of his devotees who sincerely chant his Name. At the closing of the speech, the devotees marched to the temple to finally begin the Yuga Dharma- Harinama Sankirtana. The temple room was soon full of Lord Chaitanya`s Sankirtana troops.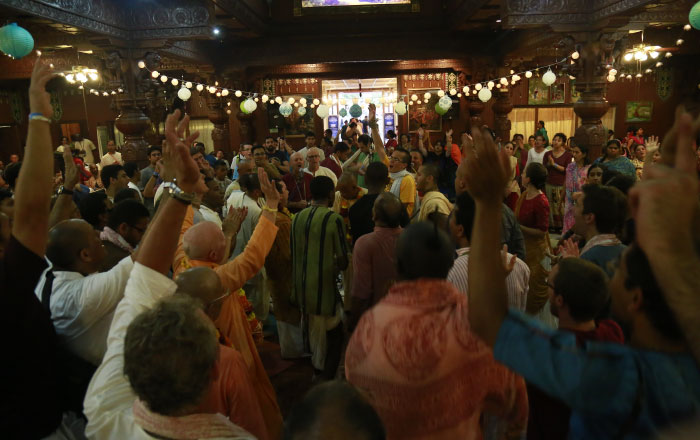 A host of experienced kirtan leaders known for their heartfelt devotion were present including HH Bhakti Charu Swami, HH Chandramauli Swami, Agnideva Das, Gaura Vani Das, Amala Harinama Das, Ananta Das and Achuyta Dasi.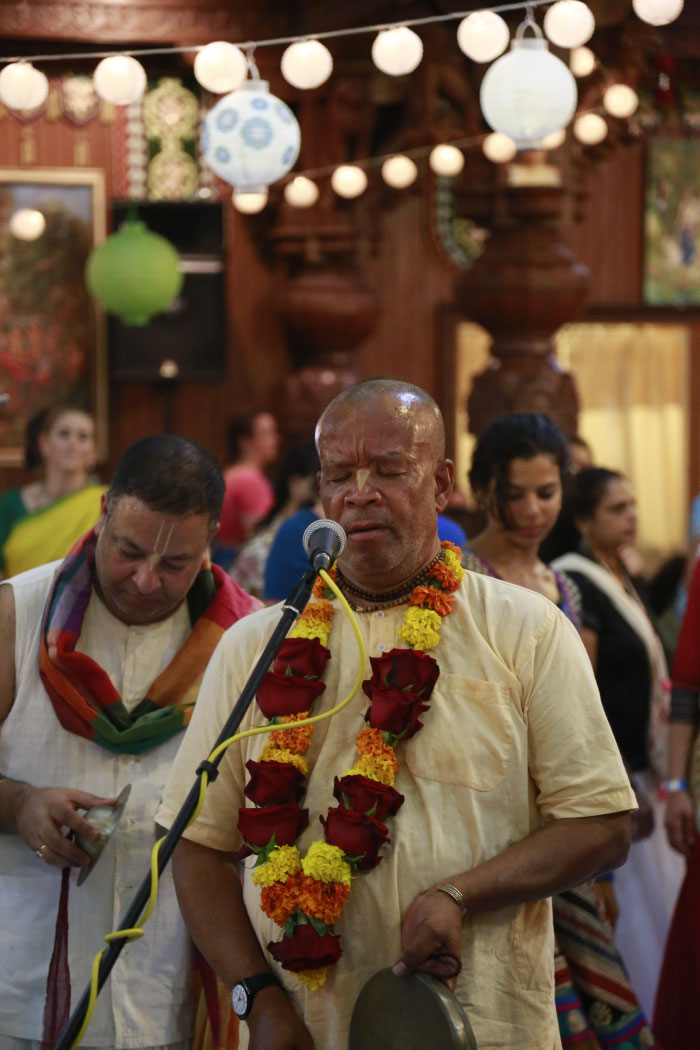 Here is a divine snap shot of one of several of Angideva`s knockout kirtans with devotees raising their arms, jumping up and down, and gracefully dancing in a circle. The temple room was transformed into a transcendental dance celebration with the Holy Name. Everyone was delving into an ocean of Sri-Sri Radha-Vrindabanchandra`s mercy. Sri Krishna Sankirtan Ki Jaya! Hare Krishna!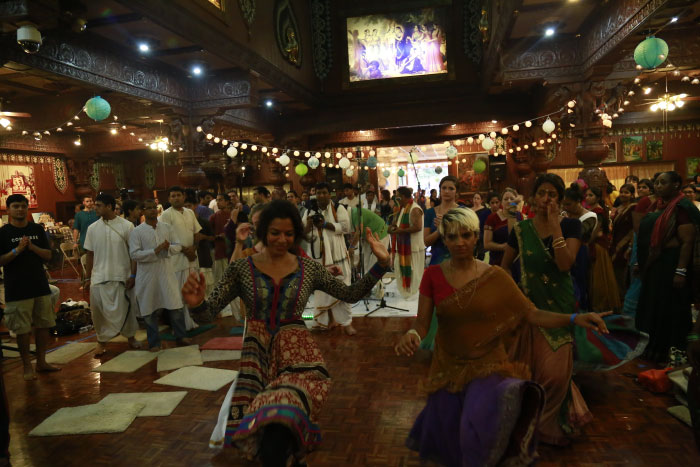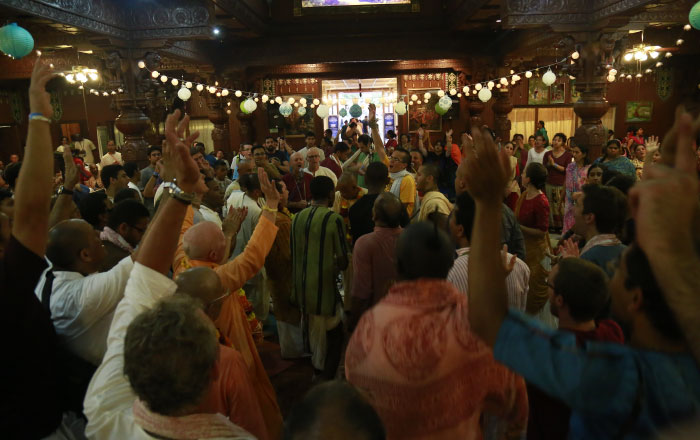 As the kirtans roared throughout the night, many steadfast devotees stayed up the entire night dedicated to chanting Hare Krishna. We thank these blissful devotees.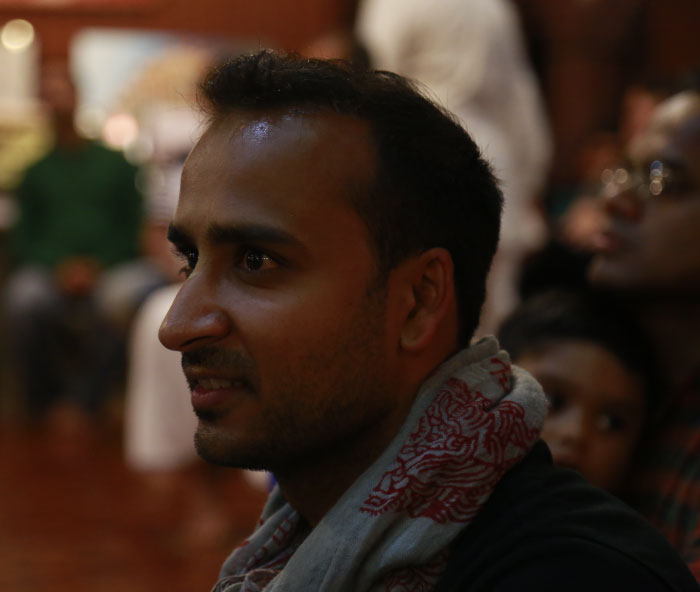 All glories to all the Vaishnavas who poured their hearts out for the pleasure of Sri-Sri Radha-Vrindbanchandra.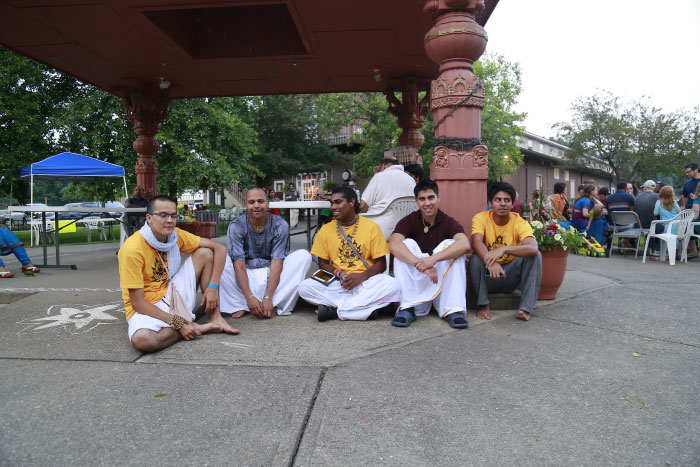 We would also like to thank the New Vrindavan community for hosting this most auspicious event year after year.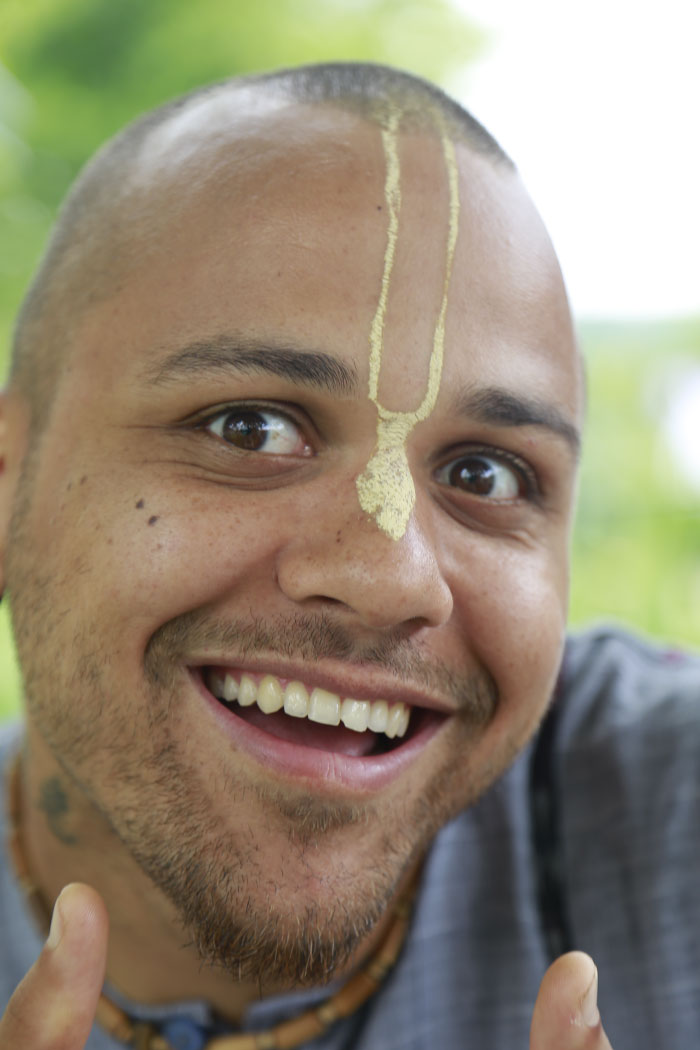 Tilak Prabhu, a Festival of India Veteran and resident in New Vrindavan