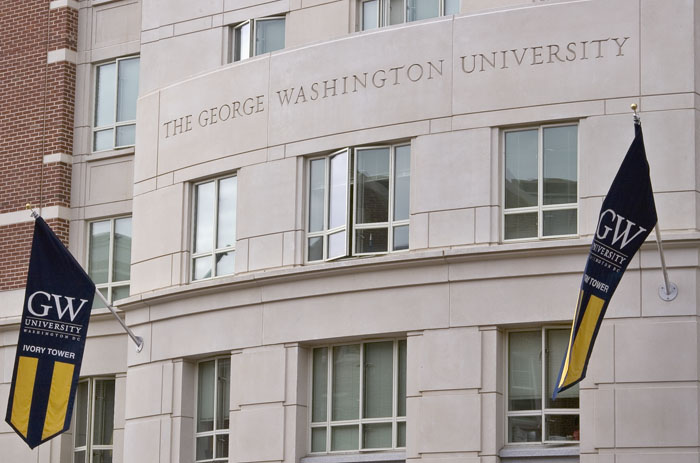 Back again--Spring 2015, but the message is the same...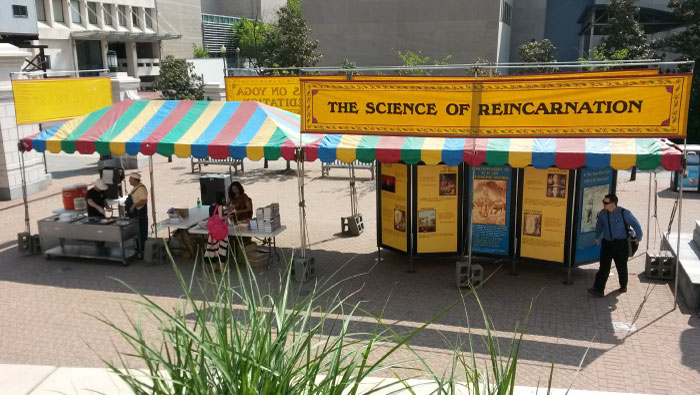 The same exhibits, Srila Prabhpada's books, and fresh delicious Krishna Prasadam...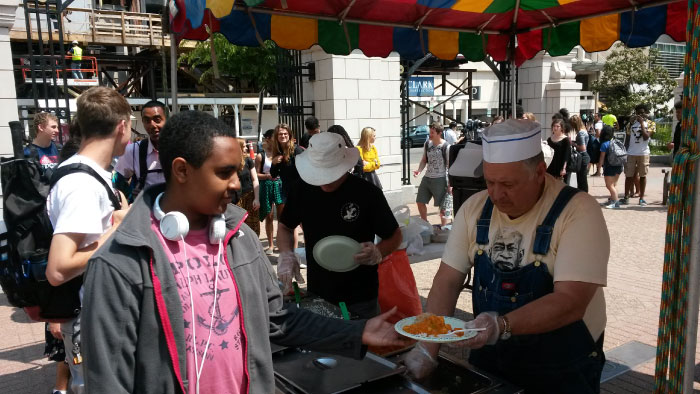 Prasadam is always attractive and worth waiting in line for, even if they might be late for class.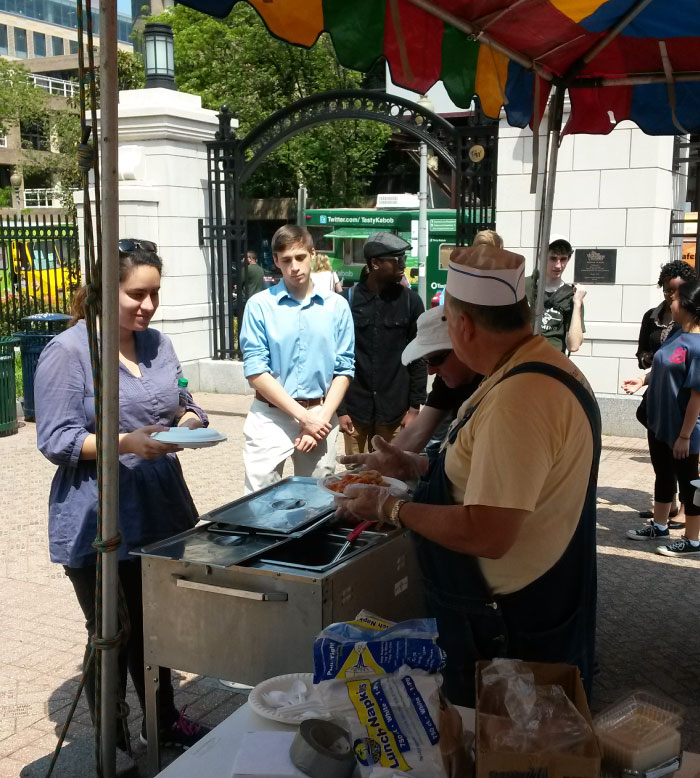 Above--Sankirtan Yajna Prabhu, the cook and organizer, and Sankarshan Prabhu (FOI) distributing Krishna Prasadam to eager students.