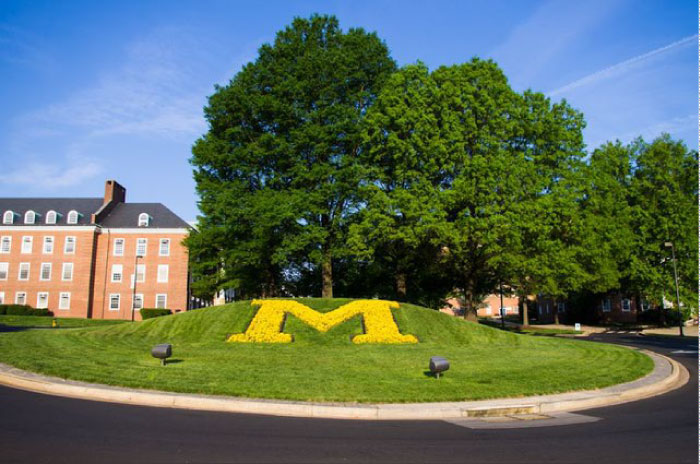 The famous trafic circle as we enter the University Campus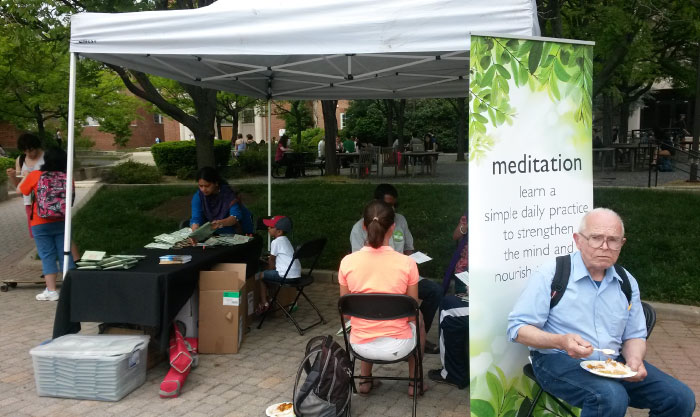 In front of the Japa Meditation tent an elderly gentleman tastes the sumptuous Krishna Prasadam.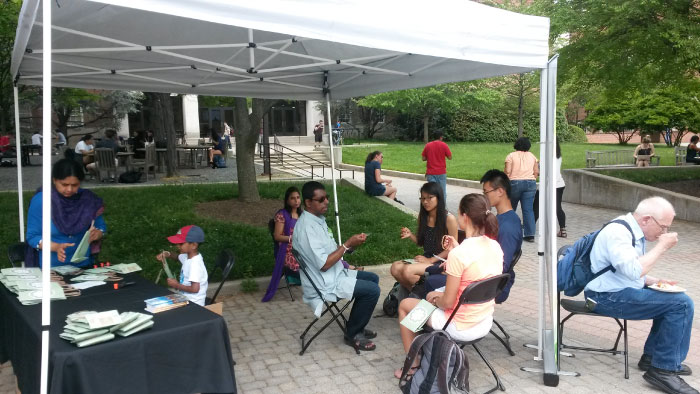 Inside the tent, several students try out Japa Meditation.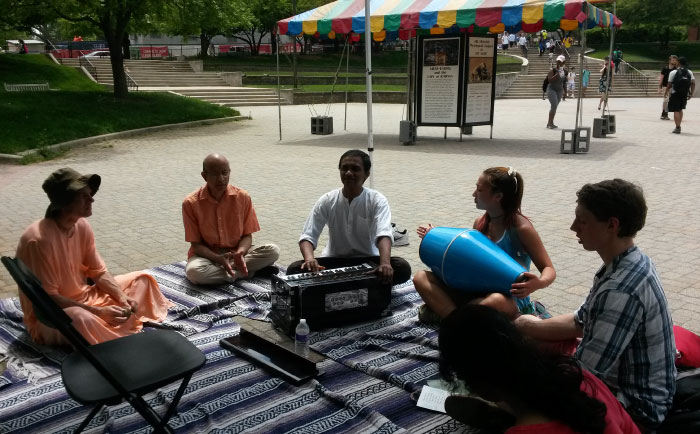 Several of the devotees from the Potomac temple kept the Hare Krishna Kirtan going all day...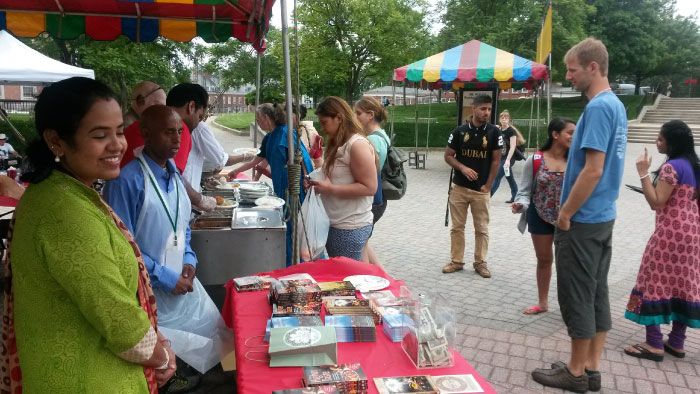 Krishna Prasadam was being distributed steadily to eager students while while smiling Vaishnavis spoke about and happily distributed many of Srila Prabhupada's Transcenental books.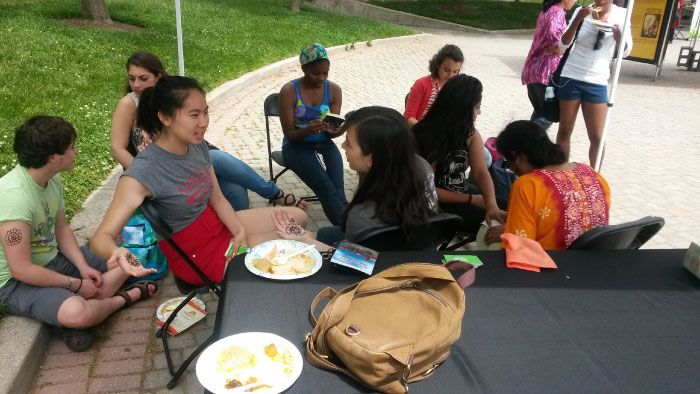 While taking Prasadam, the students were discussing Festival of India's exhibits explaining Krishna Consciousness--The Science of Self Realization.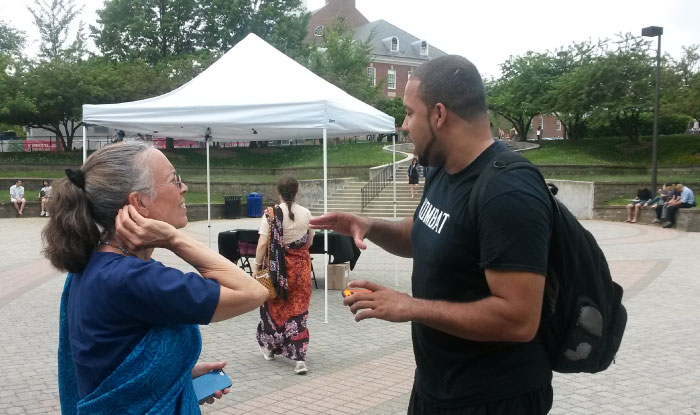 M. Padmamalini d.d. explaining the neccessity of taking up Krishna Consciouness in this life. Hare Krishna.