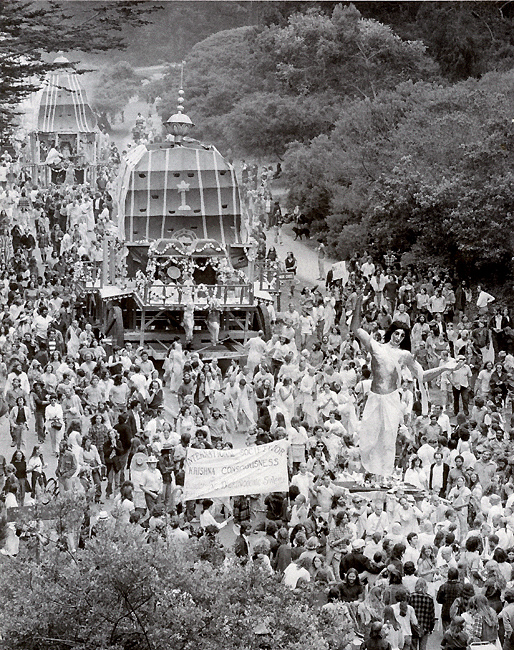 San Francisco Ratha Yatra, July 18, 1972

Examiner Byline: "In Golden Gate Park"

May 07, 2012 — CANADA (SUN) — Reprise of photographic history of the Hare Krsnas in San Francisco, in honour of the upcoming Ratha Yatra season.
Article reprinted from the Hare Krishna Sun

A number of years ago, your Sun editors acquired a small collection of photographs from the San Francisco Examiner newspaper. These original black and white photos had been archived in the Examiner's reference library, having been published in the daily news at the time events occurred. Pasted onto the back of each photo is a cut-out of the news clipping in which the picture and story had appeared.